For the former foster youth in your community, this world can be a
bitter

place.
And without a job or a purpose, things don't get much better. In fact, 50% of young men and women in foster care end up homeless or in jail within 2 years of "aging out" at age 18 or 21.
You

can help.

Good Stuff Coffee is a mission-driven for-profit company for coffee drinkers who want to purchase high quality, organic, air roasted coffee that helps their local communities.
By purchasing Good Stuff Coffee, you can help in three very cool ways:
Help local former foster youth support themselves for life by providing them with a living wage and a car
Keep money in the local economy by working with local roasters and offering local delivery service
Provide better wages and working conditions for coffee farmers by paying fair prices and buying organic coffee whenever possible
You can help us get rid of the bitterness in this world.
One delicious cup at a time.
All Bagged Coffee is Organic & Air-Roasted
PREMIUM ORGANIC ARABICA BEANS
We wouldn't be able to call it the Good Stuff if it wasn't really good stuff. We use only the highest quality, premium, organic, Arabica beans. Organic coffee is grown without pesticides so it is heathier for you and it's healthier for the farmers in our supply chain. And our Decaf is decaffeinated by the Swiss water extract process – no chemicals are ever used.
THE BENEFITS OF AIR ROASTING
Air Roasting removes nearly all of the bitterness and acidity, resulting in the smoothest cup of coffee you've ever tasted! Only 1% of the coffee in the entire world is Air Roasted. The Air Roasting process is similar to that of a hot air popcorn popper. It keeps the beans in constant circulation so each bean is roasted evenly throughout. There is a skin, or "chaff," on every bean which is where most of the bitterness and acidity come from. With the Air Roasting process, at a certain temperature, that skin cracks and separates, and nearly all of the chaff is removed through the exhaust ventilation.
SINGLE SERVE CUPS
The Good Stuff Single Serve Cups are also top quality gourmet coffee and are designed for use in Keurig® and Keurig®-compatible K-CUP® coffee brewers. They are packaged in a 99+% nitrogen environment to ensure freshness, use a micro-fabric filter for superior coffee extraction , and the cups themselves are PP5 recyclable plastic!
KEURIG® and K-CUP® are registered trademarks of KEURIG, Inc.
Jacobson Brands, Inc., dba Good Stuff Coffee, has no affiliation with KEURIG, Inc.
BUY SOME GOOD STUFF TODAY!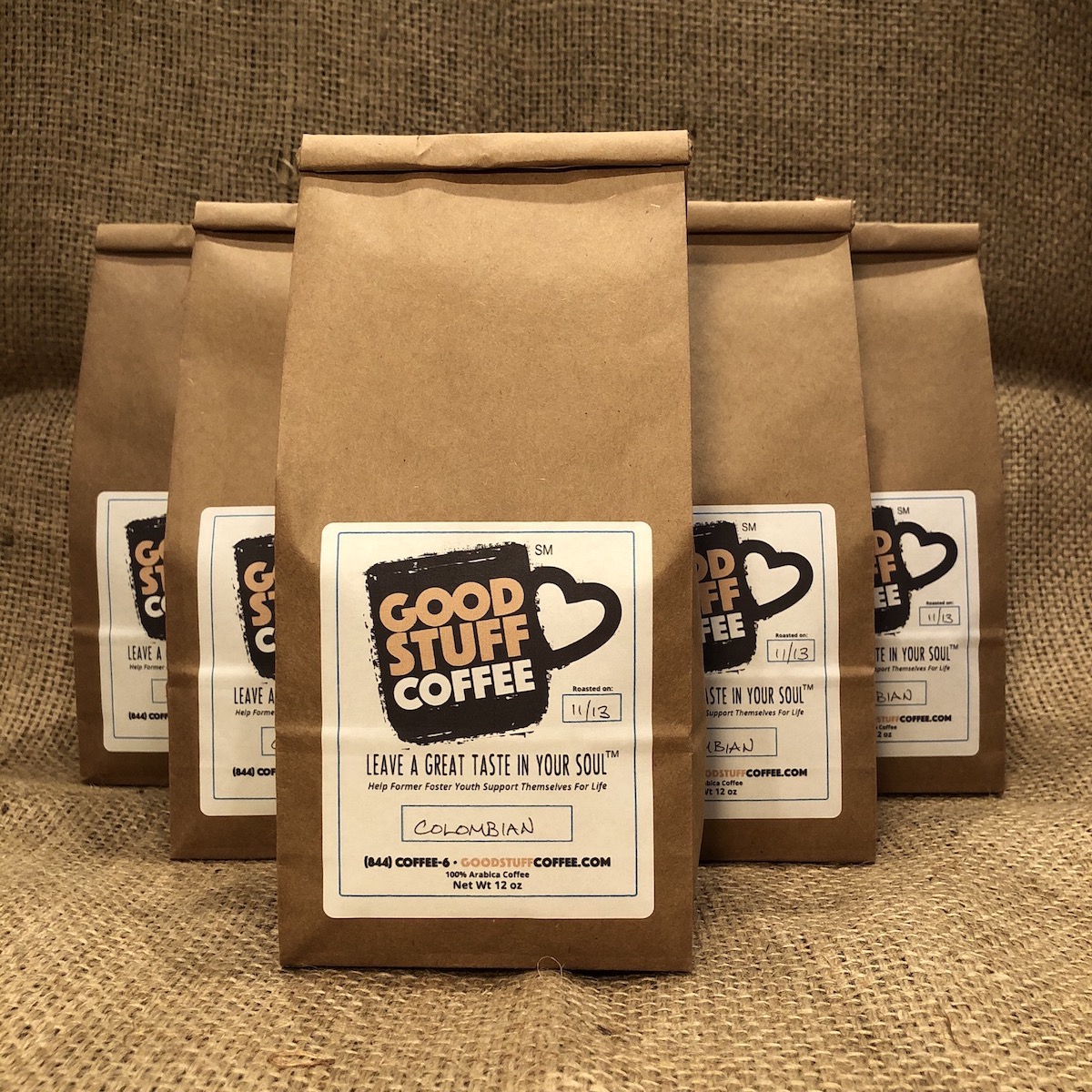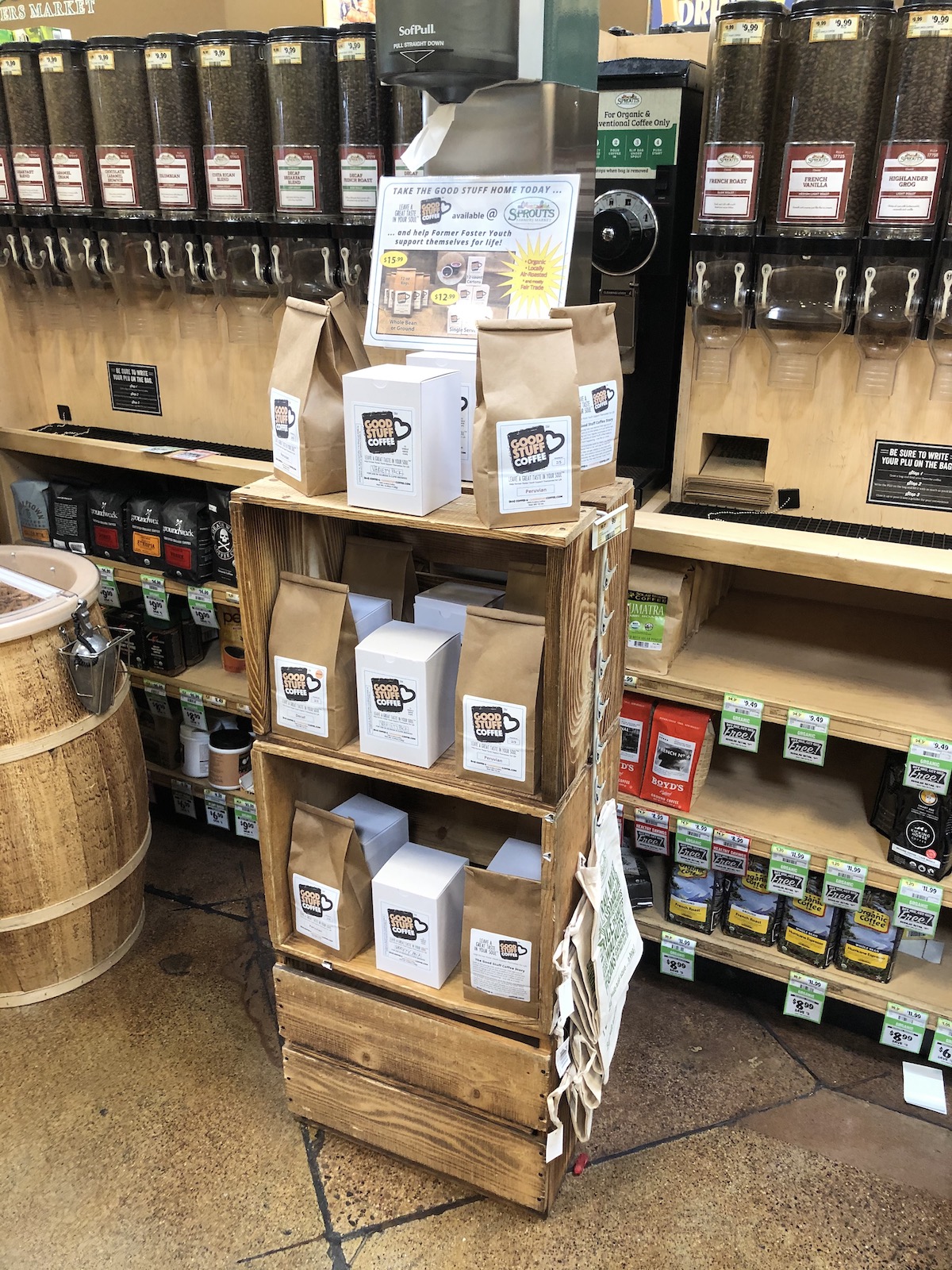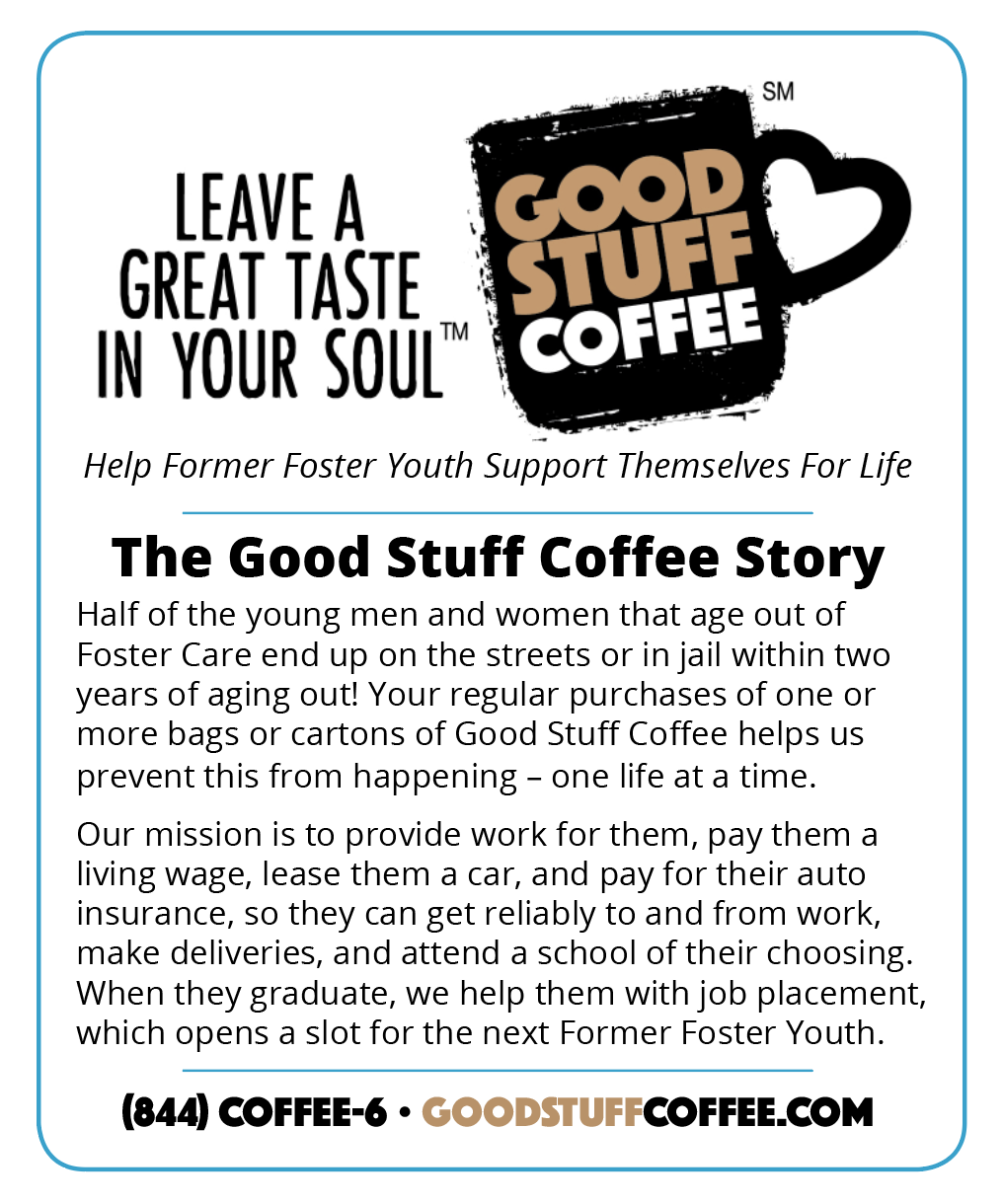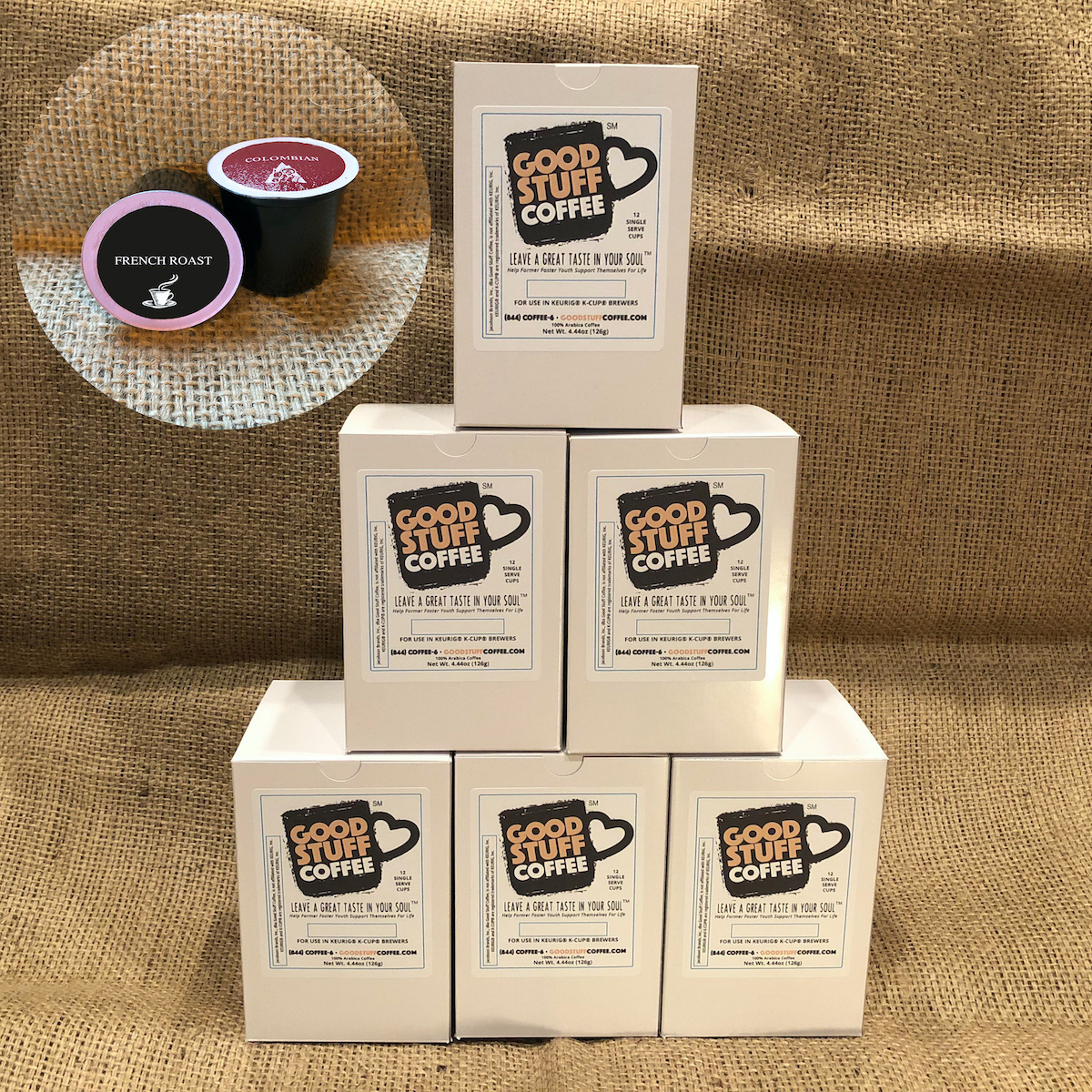 Also available at 33
Sprouts Farmers Market locations
in Southern California
Including … Carlsbad (#239 – in the Carlsbad Plaza South Shopping Center), Carlsbad – Bressi Ranch (#416), Diamond Bar (#420), Eastvale (#440), Encinitas (#224), Fountain Valley (#448), Hemet (#235), La Habra (#286), La Mesa (#225), Lake Forest (#439 – at El Toro Road & Rockfield Blvd), Mission Viejo (#242), Oceanside (#250 – in the Mission Market Place Shopping Center), Orange (#211), Palmdale (#454), Poway (#229), Rancho Cucamonga (#245), Redlands (#421), Rialto (#450), San Clemente (#296), San Diego – Carmel Mountain Ranch (#213 – in the Carmel Mountain Ranch Shopping Center), San Diego – Clairemont (#417), San Diego – Del Sur (#409 – in the Del Sur Town Center), San Diego – Genesee Ave (#234), San Diego – Mira Mesa (#430 – in the Mira Mesa Mall), San Diego – Point Loma (#228 – in the Loma Square Shopping Center), San Diego – University City (#232), Santee (#254), Solana Beach (#231 – in the Solana Beach Town Center), Tustin – Holt Ave (#207), Tustin – Jamboree Rd. (#256 – in The Market Place), Upland (#281), West Covina (#438 – in the Eastland Center), Yorba Linda (#238)